"I never actually plan sequels. They demand to be done." – Ellen Hopkins
The follow-up to my fantasy novel, Graëlfire, has just reached a milestone—at least in my mind. I've finished writing the manuscript and will send it off to my editor in the new year. Barring unseen circumstances, I'm aiming for publication in the autumn of 2021.
The working title is Schism, and it picks up where Graëlfire left off. It's a sequel, yes, but not more of the same. I resolved the plotlines in Graëlfire. I just couldn't stay away from the characters. I had to continue telling their stories, and I wanted to develop the tapestry of the Graëlfire cosmos.
I approached Schism as a different novel. While it builds on the foundations of Graëlfire, the story is a world away from what came before—quite literally. It has a different setting and tone, a fresh plotline, new conflicts, and a bigger cast of characters with more points of view.
I won't reveal any spoilers. Suffice to say that Schism is set in the Elyzian universe. Lena Dubois has never felt whole in her own skin. Now she is plunged into a conflict between celestial powers, and she comes face to face with her true nature—a discovery that could kill her. I loved writing this book and can't wait to share it!
***
Graëlfire is a twenty-first century quest for the Holy Grail that is equal parts fantasy and thriller. Inspired by the medieval myth of Parzival and the Grail as a stone that fell from Heaven, the action is set in modern-day Switzerland and medieval Occitania within a fictional cosmos where universes emerge from the cosmic soup of Graëlfire—the primal energy that is the source of creation. The story is a new twist on timeless themes: the search for identity; man's relationship with the cosmos; and the conflicts between courage and betrayal, forbidden love and revenge.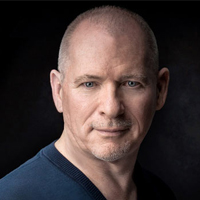 Stephen Chamberlain is the author of the fantasy novel Graëlfire. He draws inspiration from the impact of landscape on myth, and the association of liminality with the supernatural and magic. Stephen lives in Switzerland.