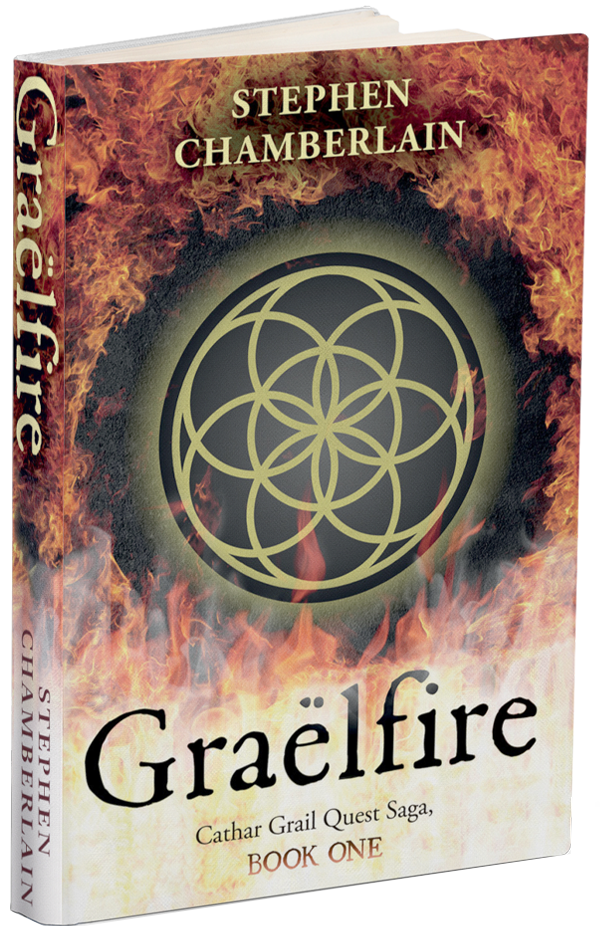 GRAËLFIRE
A centuries-old quest
A feud spanning universes
A life hangs in the balance
Lena Dubois has a problem, but death is the last thing on her mind until the enigmatic Count Angelo walks into her life, warning her condition is fatal. Her only hope is a cryptic riddle that will lead her to the Holy Grail.
Lena teams up with Raphaël Proctor, the Count's inscrutable assistant. As their quest advances along Lake Geneva, sinister forces stalk them. Lena fears the worst, but Raphaël knows what lurks in the shadows is worse than she can imagine.
Step back to the year 1245, a time of terror in Languedoc. Gideon Drude is on the trail of the fabled lost treasure of the Cathars. Pursued by the Inquisition, his mission carries him across pilgrim routes to Italy, where his journey ends in star-crossed love, tragedy and betrayal.
When the past collides with the present, Lena becomes embroiled in a cosmic vendetta where malevolent forces eight hundred years in the making propel her to a deadly showdown.
Graëlfire by Stephen Chamberlain is the first book in the Cathar Grail Quest Saga.
Publisher: Troubador.
Pick Up a Copy of Graëlfire